Lap Joint Gallery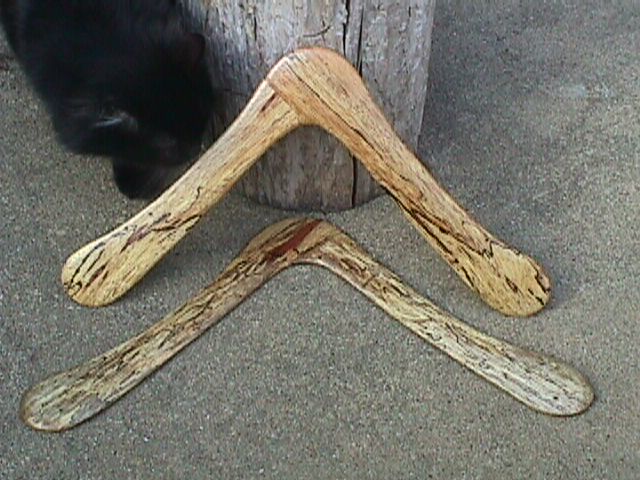 These are two lap joints made from rare Spalted Crate Maple. That is just a term for the wood used to make the shipping crate that my Jet bandsaw came in. Such a deal.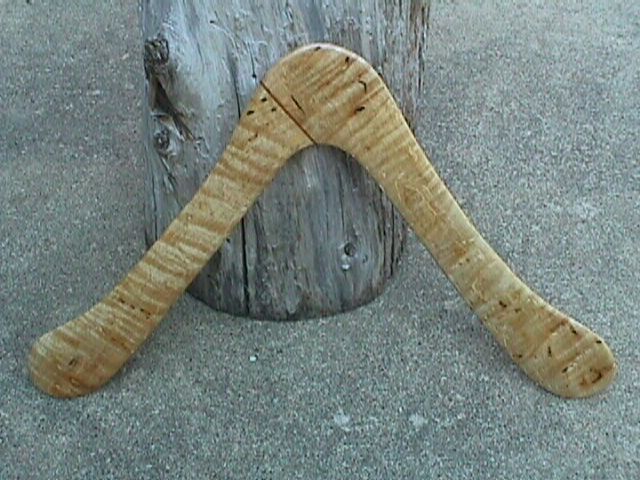 This lap joint was made from a piece Highly Figured, Wormy, Spalted, Tiger Maple with Mahogany joint accent. I got the Maple off of ebay. Judging from the edges of the boards, they had been a headboard or coffee table in a previous incarnation. One of the most beautiful woods I've ever seen.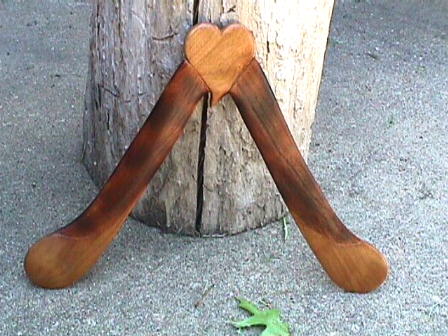 This Lap Joint is Cherry that came from a 100 year old barn in Pennsylvania. It has a heart carved in the elbow and tear drops on the wing tips. The wings were darkened with a torch.